ACT's team has qualified professionals dedicated to helping you.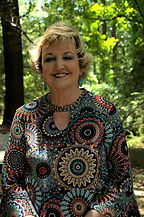 Laura Dunson M.A.
Executive Director
Mrs. Dunson has her Master's in Counseling from the University of Alabama in Birmingham. She worked at The Birmingham News for close to 30 years, most of those serving as benefits manager in Human Resources. She worked for EAS / ACT as grant writer and as development manager prior to being named as executive director.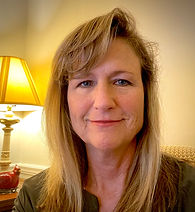 Heather Forbes M.Ed , LPC-S.
Clinical Director
Ms. Forbes earned her B.S. in Psychology with a Minor in Communications from Palm Beach Atlantic University. She earned her M.Ed. in 2002 from the University of Montevallo in Agency Counseling and has been an LPC since 2006 and an LPC-S since 2022. She is a member of Chi Sigma Iota and the Alabama Counseling Association. Ms. Forbes has training in Cognitive Behavioral and related interventions for cancer supportive care from Mt. Sinai Hospital in New York, NY, experience in Cognitive-Behavioral Therapy (CBT) for depression, insomnia and pain, Dialectical Behavioral Therapy (DBT) for emotional regulation and improving communication skills, Mindfulness Based Cognitive Therapy (MBCT) and Acceptance & Commitment Therapy (ACT) for anxiety, addictions and OCD, as well as Meaning-Centered Therapy, Solution-Focused Therapy, Trauma-Focused Therapy, Grief and Person-Centered Therapy.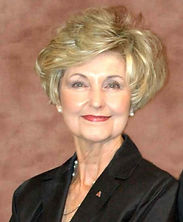 Lita Allen Clark, Ph.D, CEAP, Director, Assessment Services
Dr. Clark completed her Ph.D in Counseling at the University of Alabama. In addition to her clinical skills, she has developed, marketed and provided EAP services throughout the country. She is a Certified Employee Assistance Professional, a member of the American Psychotherapy Association and a member of the Alabama Counseling Association. Dr. Clark served as an Instructor of Psychology, before her appointment as Chairman of the Criminal Justice Department at Jefferson State Community College. She also served as an adjunct Instructor at the University of Alabama, Birmingham and Samford University. Dr. Clark was appointed to serve as Chairman of the Jefferson County Personnel Board and also served on the Board of Directors for American Behavioral, an Alabama based healthcare organization. For the past 20 years, she has provided Pre-Employment Psychological Assessments for First Responders across the Southeast.
Christy M. Hill, ABA, Manager, Assessment Services
Ms. Hill has served in the EAP field for over twenty years, first as an Intake Specialist and more recently as in the role of assessment manager in Pre-Employment Psychological Screening Assessment Services, where she works closely with Municipalities throughout the Southeast. Hill earned her Associate's Degree in Business Administration 2009. Her skills include fluency in American Sign Language, Computer Technology, and Psychological Assessment Administration, Scoring and Presentation of results.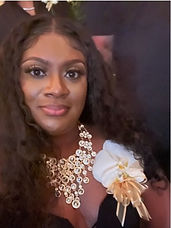 Sonja D. Curtis B.S.
Administrative Assistant
Ms. Curtis has a business management degree from Winthrop University and over 25 years of administrative legal experience.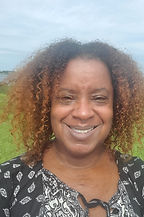 Tiffany Elliott – LMFT Licensed Marriage and Family Therapist
Counselor
Tiffany is a graduate of the University of North Carolina at Chapel Hill with BA degrees in Anthropology and Communication. She also holds a master's degree in human behavior from National University and a Master's degree in Marriage and Family Therapy from Northcentral University. She is a member of Delta Kappa International Marriage and
Family Therapy Honor Society – Iota Chapter. Tiffany served in the United States Navy, studied abroad in Sweden and South Africa, and taught English in South Korea. Armed with a passion for international travel, she has traveled extensively to over 15 countries. Tiffany provides holistic/mindful integrative therapeutic counseling by telehealth. She is passionate about working with couples, families, teens, LGBTQ, and veterans. She has worked with individuals managing
depression, anxiety, cultural/racial, medical issues, abuse, anger, and addiction.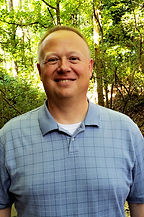 Brian Lucas, MSCE, LPC, CEAP
Counselor
Brian has over twenty years of experience in providing mental health care. He has worked in a variety of community mental health settings providing outpatient, residential, and partial-hospitalization services. His primary area of focus has been working with individuals diagnosed with a serious mental illness. He completes mental health and substance abuse assessments. He offers individual as well as group counseling services in order to assist our clients with meeting their unique goals. Brian graduated from the University of Mississippi where he received a Bachelor's Degree in Psychology. He trained at the University of West Alabama where he received a Master's Degree in Counseling Psychology. He is a certified by the Alabama State Department of Mental Health as a case manager and as a case management supervisor. He recently passed the National Counselor Examination for Licensure and Certification.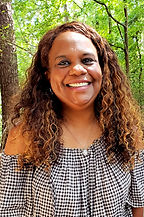 Paulette Rowe, MA, PH. D., MFTA
Counselor and Certified Life Coach
Dr. Paulette Rowe has 15-plus years of experience in counseling. She counsels children, adolescents, and adults to help them address the emotional issues they face. Dr. Rowe counsels couples and families to help them navigate marital and family situations. She provides group counseling to teens to address their current and past issues and with women to encourage them to believe in themselves with understanding, self-acceptance, and growth in a safe, confidential environment.
She aspires to help others heal from past and present hurts, deal with current issues, and have them live the lives they have all the ways desired. She uses a variety of therapeutic modalities when working with clients. She combines patience, insight, empathy, and clinical training to help her clients.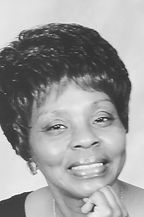 Marion Henderson MSN
Counselor
Marion provided counseling services to adolescents demonstrating behavioral and emotional health care needs at Booker T Washington high school clinic, which served more than 900 students. Marion's focus is to provide each client with windows of help, hope, and healing. Marion Henderson is a licensed Clinical Nurse Specialist in Adult Psychiatric / Mental Health. She obtained her MSN degree from the University of Michigan in Ann Arbor. Marion has over 35 years of counseling experience, providing individual, family, and group counseling to clients with mental health issues. She served as the director at Barbara Britt-Pickens counseling for 7 years, facilitating the development and implementation of the counseling programs, workshops, and seminars for the counseling center and community.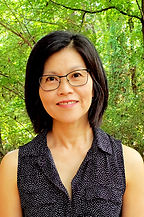 Susan Murray LPC, NCC
Counselor
Susan is a Licensed Professional Counselor with over 20 years experience. She specialized in complex trauma, dissociative disorders, PTSD, depression and anxiety.
Susan's goal is to provide affordable services for uninsured and under-insured individuals, couples and families. She believes in providing therapy in a safe manner following the guidelines established in her trainings. Her training for trauma care includes:
– EMDR (Eye Movement Desensitization and Reprocessing)
–  Certification International Society for the Study of Trauma and Dissociation, Level 1, 2 & Advanced
– American Society of Clinical Hypnosis (Level 1 and 2)
– Justice Research Institute Trauma Certification
– Treatment of Patients with Dissociative Disorders Study, Therapist Participant
– Internal Family Systems Inner Circle
–  Ego State Therapy
– Yoga Teacher Certification, 200 hours
– Comprehensive Resource Model
– Deep Brain Reorienting
 – Flash Technique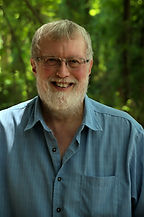 Mark A. Phillips, ED.S., LPC - S, EAS - C Counselor
Mark holds a B.A. in History, a Masters of Arts in History, a Masters of Arts in Agency Counseling, and an Education Specialist in Agency Counseling, all earned at the University of Alabama at Birmingham. He is a member of Chi Sigma Iota, the International Honor Society of Counseling. He has been a licensed professional counselor in the state of Alabama since 2005, and a supervising licensed professional counselor since 2015. He has been trained and certified in couples work including the PREPARE/ENRICH relationship assessment and the PREP (Prevention and Relationship Enhancement Program) approach. His counseling experience includes, but is not limited to, individual therapy (stress, depression, sexual abuse, grief, etc.), couples therapy, and critical incident debriefing. He has experience in conducting workshops that include, but not limited to, temperament (using the Myers-Briggs Type Indicator), stress management, conflict resolution, and communication. He consults for supervision and administrative aspects of EAS. He has been with EAS since 2002.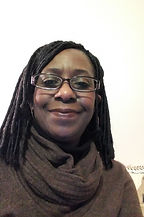 Deborah Harris, M.A., LPC, LMFT Counselor
Deborah Harris is a Licensed Professional Counselor and a Licensed Marriage and Family Therapist. She is a clinical member of the American Association of Marriage and Family Therapists and a member of Chi Sigma Iota the International Honor Society of Counseling. She is also certified as a facilitator for Prepare/Enrich a comprehensive pre-marital and marriage enrichment program. She completed her Master's Degree in Agency and Marriage and Family counseling at the University of Alabama at Birmingham. With over twenty years of experience, she has seen clients dealing with a wide range of issues including depression, anxiety, grief, loss, stress and sexual abuse. She specializes in couples, marriage and family therapy with emphasis in communication skills, conflict resolution and anger awareness. Her experience includes being the on-site Family Therapist for the Jefferson County Family Court for ten years and a provider for the Department of Human Resources. She also served as a contractual counselor for a local school system by working directly with school counselors targeting At-Risk youth. She is a compassionate, client-centered counselor integrating Systems theory, Cognitive Behavior Therapy, Solution Focused and biblical approaches to therapy.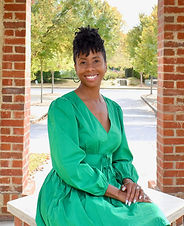 Adrienne Mixon, MSc, NCC, ALC
Counselor
Adrienne Mixon is a Nationally Certified (NCC) Associate Licensed Counselor (ALC), who studied undergrad at the University of Alabama (Birmingham) and received her Masters of Science in Mental Health Counseling at Walden University. In October 2022, Adrienne opened her own practice called Better Days Counseling, where she encourages clients to find hope through healing using Cognitive Behavioral Therapy. Over the past 22 years, Adrienne has fulfilled the role of pastor's wife, where she gained hands-on experience with crisis stabilization, trauma informed care, and grief and marriage counseling. Her greatest accomplishments are being a wife, mother of three children, new grandmother, and helping people on their wellness journey.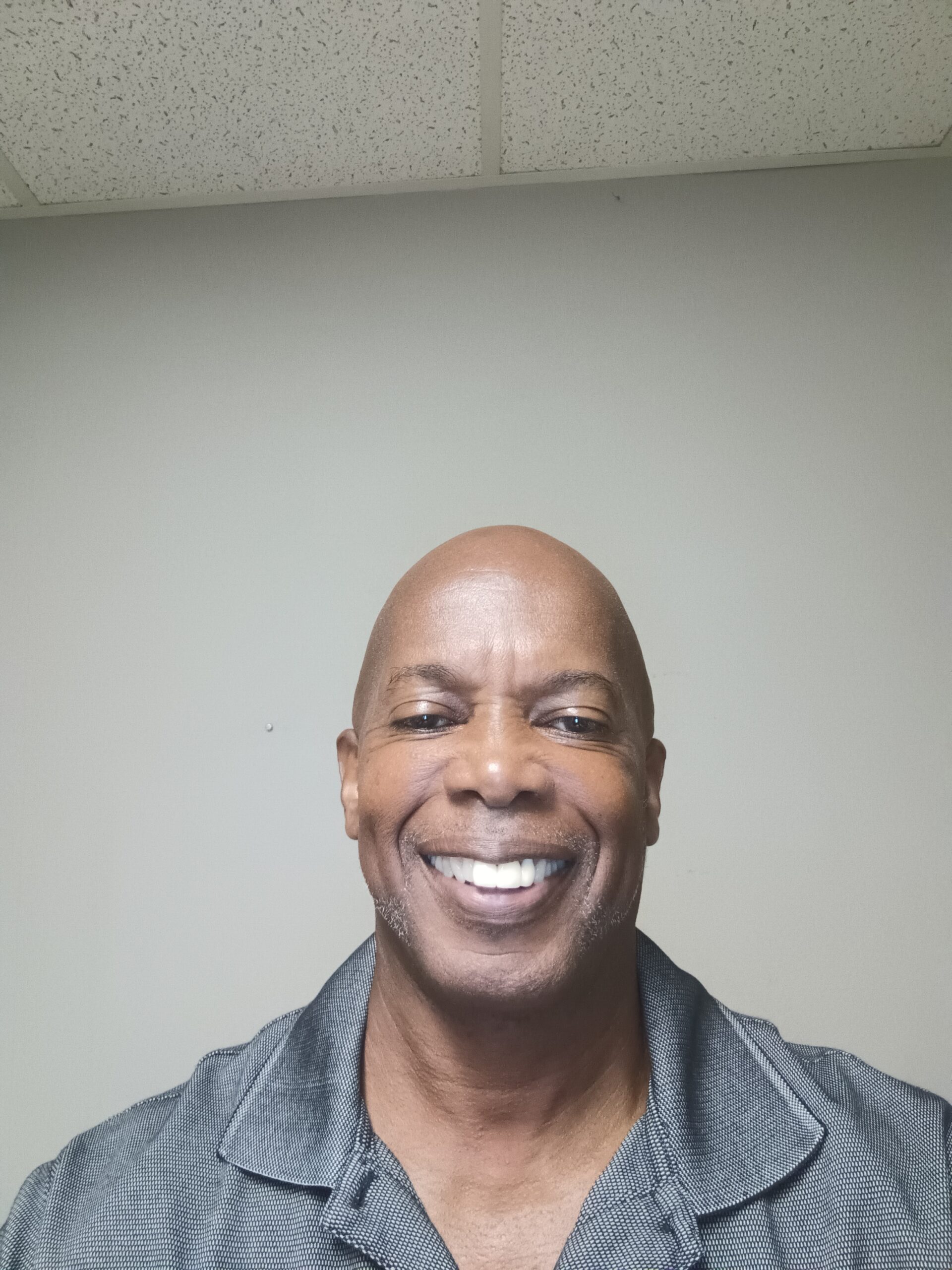 Keith Cooper, MSW, CADC
Counselor
Mr. Cooper received his Bachelors Degree from Miles College in Social work in 2009, and received a Masters Degree in Social Work from Alabama A&M University in 2010. He owned his own business for 13 years, providing in-home services and vocational services to elderly and disabled individuals. Mr. Cooper has worked with various populations, with multiple presentations, to include couples, children, and at-risk families; Mr. Cooper is also able to provide Spiritual/Biblical Counseling incorporated into treatment planning. He is a Certified Drug and Alcohol Counselor and experienced with providing assessments for various Substance Use disorders.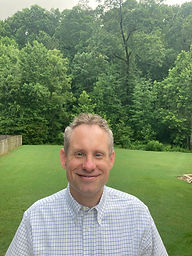 Drew Williams MA, ALC
Counselor
Drew received his Master's Degree in Clinical and Mental Health Counseling from Liberty University and a Master's in Global Economics from Harvard University. He has Gottman Level 1 Certification, SYMBIS certification, and certification from the Institute for Relational Intimacy. He has experience working with inpatient facility psychiatric clients and in private practice. From Drew: I believe that trust and genuine relationships help us to love, heal, and accept life circumstances. A life without purpose and goals can lead to unhappiness and unfulfillment. My primary modalities are Cognitive Behavioral Therapy (CBT), Person-Centered Therapy, and Solution Focused Therapy (SFT). I work with individuals who suffer from Depression, Addiction, Adjustment Disorders, Trauma, Anxiety, Sexual and Relationship Issues, Monogamous and Non-monogamous relationships, Self-image, Premarital and Marital counseling, and other mental health issues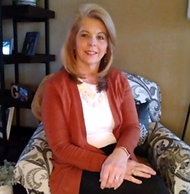 Jenni Goolsby, MEd., ALC
Counselor
Jenni is a Nationally Certified Counselor and received her MEd. in couples and family counseling from The University of Montevallo. She worked for 28 years in education, working with students, families, and leaders experiencing stress that led to anxiety, depression, and burnout. She implements cognitive behavior therapy, mindfulness, and client-centered therapy, to work together with you to create a healthy and productive life that includes satisfying work, strong relationships, and meaningful play to help you bring your life back into balance. She will focus on your values and strengths while developing tools to refine the mental, emotional, social, and spiritual dimensions of what it means to be healthy. Her approach helps clients learn to manage the intense emotions they're experiencing with confidence and deal with life-changing situations, stressful conditions, or relationship conflicts. Jenni wants to help you feel less overwhelmed and reduce depression, anxiety, and isolation to move forward to a healthier version of yourself.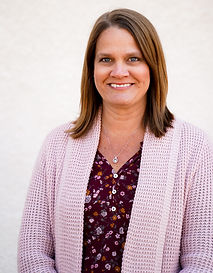 Kim Bailey, MEd, ALC
Counselor
Kim holds a Master's degree in Counseling from the University of Montevallo and a Bachelor's degree in Secondary Language Arts from the University of Alabama. After working in education with children and families for three decades, she found that women do so much for so many yet often do so at the expense of their own emotional wellness; therefore, though she works with a variety of clients, her specialty includes women's issues, professional and personal compassion fatigue, and caregiver support. In sessions, she utilizes Cognitive Behavioral Therapy and Solution-Focused Techniques to teach clients to progress towards personalized goals. Through a process of self-awareness, values exploration, and committed actions, clients can be equipped and empowered to fulfill their many varied roles while walking in their purpose.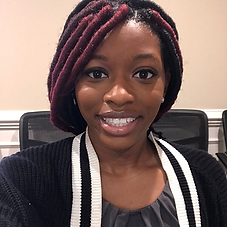 Diamond Kinermon, MA, CRC, LPC
Counselor
Diamond is a mental health counselor who obtained her Master depress in Rehabilitation Counseling from Adler School of Psychology in Chicago, Illinois. As a Chicago native she witnessed first hand how mental health conditions such as; post trauma, anxiety, depression, work stress, financial stress, relationship discord, etc. can impact one's daily routines.
Diamond works with teens (13-18), adults, couples and families to begin the healing journey through life's difficulties. Diamond works with individuals to learn more about their strengths, build healthier routines, build positive self esteem and looks at the individual holistically to build a brighter future. Diamond is currently an Associate Licensed Counselor under the supervision of Jacques L. Austin.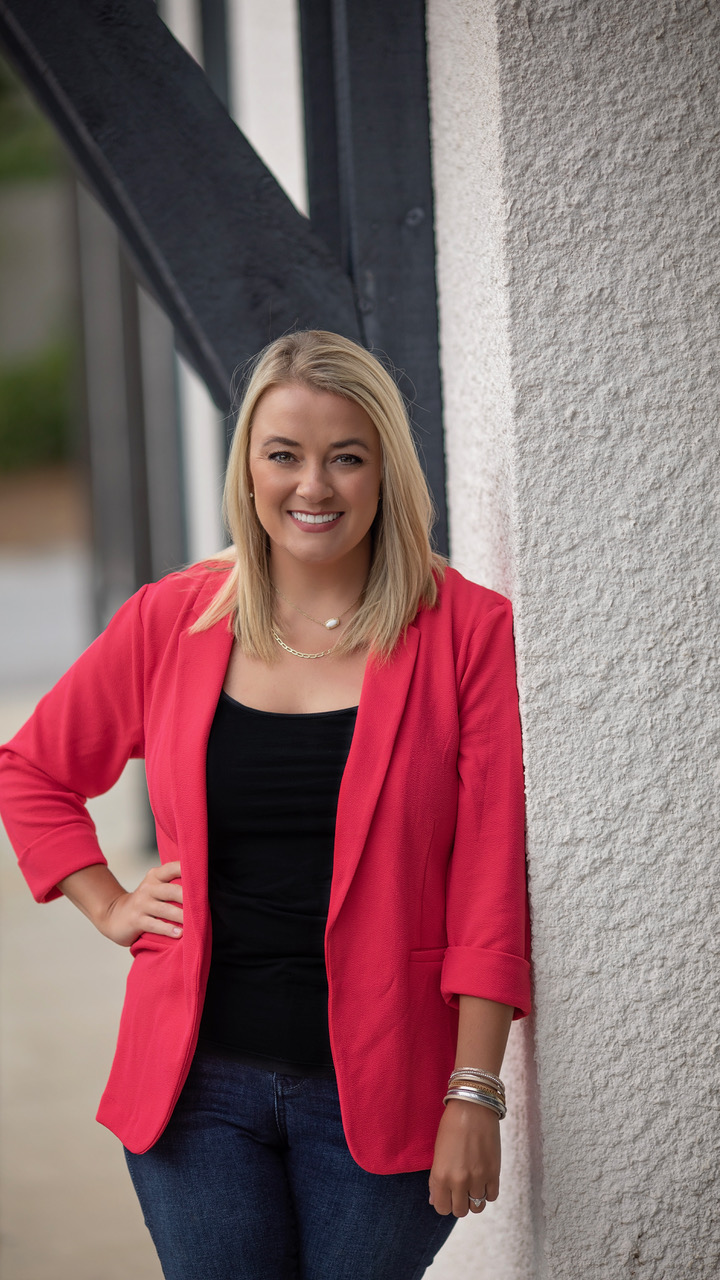 Rachel Lawley, M.Ed, LPC, NCC
Counselor
Meet Rachel Lawley, a seasoned Licensed Professional Counselor with extensive experience across various treatment environments. With a foundation in Social Work, Rachel is dedicated to aiding couples, individuals, co-parents, and families on their journeys. Her specialization lies in addressing mood disorders, anxiety-related issues, trauma, and addictions. Rachel's approach is integrative, fostering a sense of empowerment as clients progress through therapy to achieve their goals. She firmly believes that therapy is a collaborative endeavor, cultivated within a trusting therapeutic alliance. Within the safe space she provides, clients are encouraged to openly navigate their life experiences. Recognizing the significance of supporting individuals through life's transitions and personal growth, Rachel Lawley is committed to your well-being every step of the way.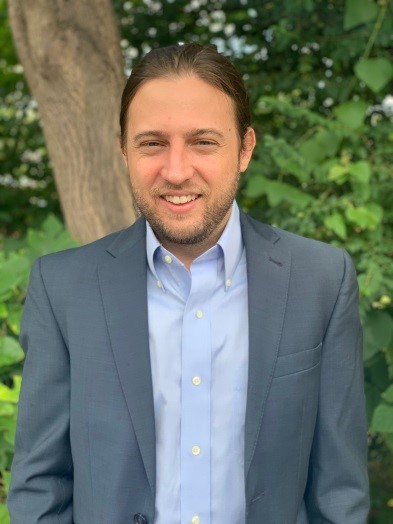 Price Mason, ALC
Counselor
Price Mason is a 2021 graduate from UAB's Counseling Program with a concentration in clinical mental health counseling. Price received a Bachelor of Arts in English from Auburn University and worked in public relations and marketing after graduating in 2010. This background fed Price's interest in personal stories and the ways that people find meaning and purpose in their lives. In 2015, he began volunteering with the social workers at the Jefferson County Public Defender's Office, where he helped Birmingham inmates connect with local resources. After this experience, Price switched gears and decided to pursue a career as a helping professional in 2018. During his practicum and internship of graduate school, Price worked with the UAB Palliative & Comfort Care Unit and the UAB Geriatric Clinic where he gained experience working with a range of populations and patient needs. He then joined UAB's Psycho-Oncology Counseling Residency Program pursuing counseling work with hospital patients and caregivers. Price has the desire to continue working with different types of populations and issues, while focusing on a human-centered approach to healing.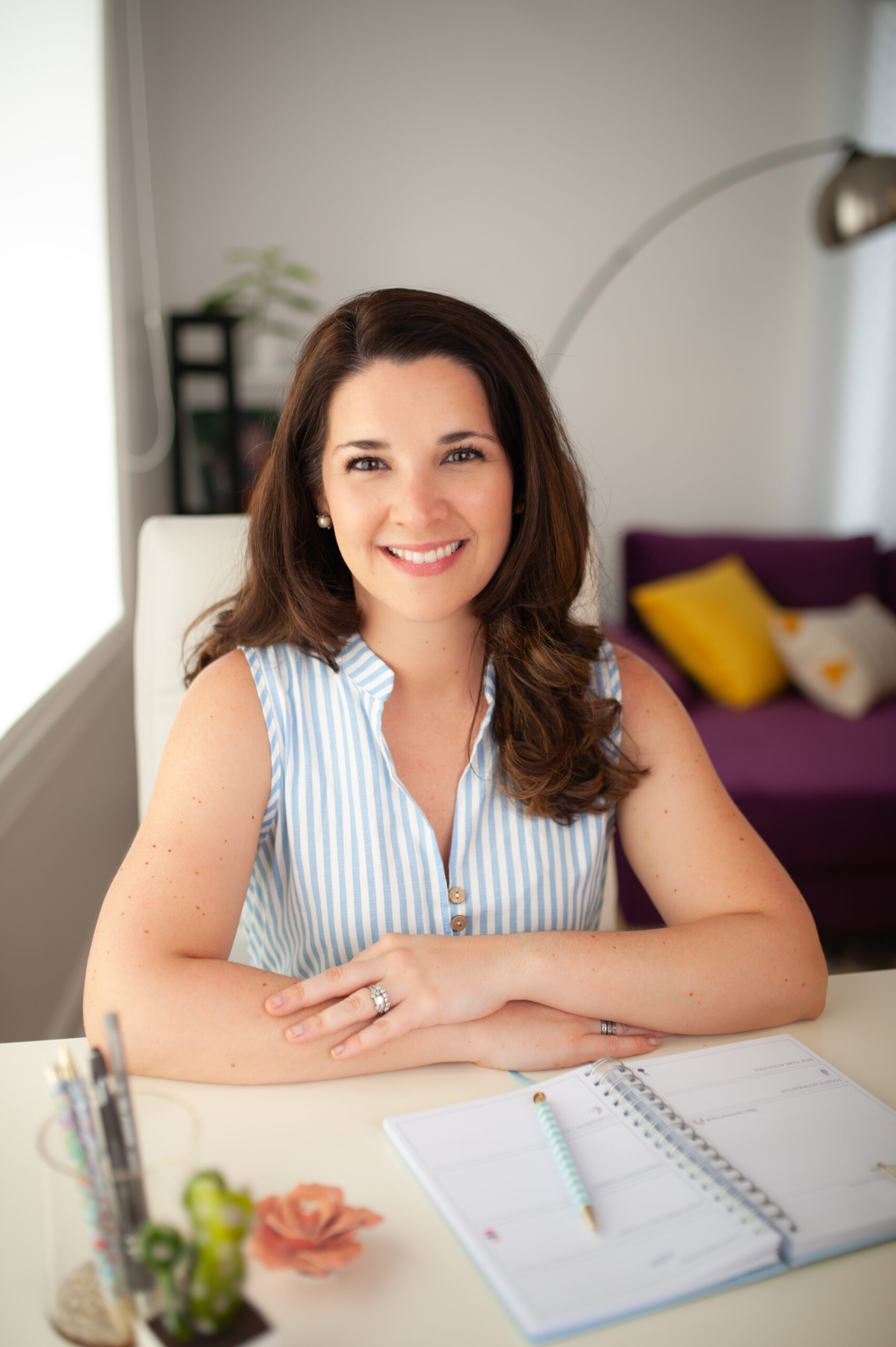 Alex Henderson, M.Ed., ALC, NCC Counselor
Alex is an Associate Licensed Counselor under the supervision of Dr. Deborah Grant, PhD, LPCS, CRC. She holds an M.Ed. in School Counseling and a B.S. in Elementary Education. She is a National Certified Counselor. Alex has served children in several capacities over the last thirteen years. She has worked with children as a preschool teacher, elementary teacher and as a school counselor.
Her years of experience working with children give her valuable insight into child development and the best approaches to use when working with children/adolescents and their families. Her primary area of focus is individual counseling with children and adolescents.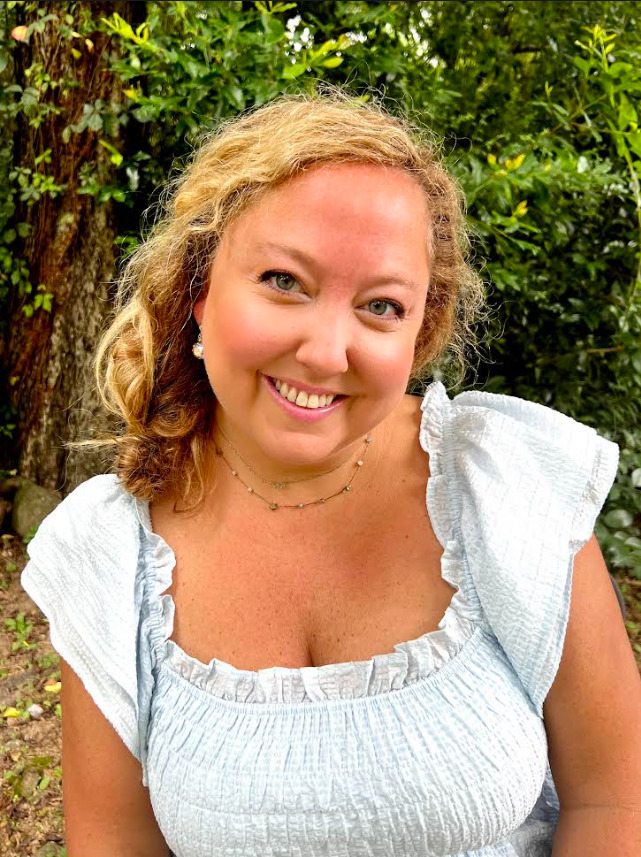 Laura Winkles, M.S., ALC, NCC Counselor
Laura is a National Board Certified Counselor (NCC) and an Associate Licensed Counselor (ALC), with a Master of Science degree in Clinical Mental Health Counseling from Loyola University New Orleans and a Bachelor of Fine Arts degree from Carnegie Mellon University in Musical Theater/Acting. Laura opened her private practice in October 2022, offering therapeutic mental health services at Cardinal Wellness in Hoover, AL. Laura finds purpose in her work helping those suffering with trauma, anxiety, depression, grief, stress, & attachment concerns. Laura utilizes a range of theoretical interventions based on clinical need, while primarily staying rooted in her work with clients through the lense of Relational Cultural Theory and Family Systems. She sees her relationship with her clients as someone who will stand steadfastly beside them in a bond of trust, unconditional positive regard, and empathy as they face the full catastrophe we call "being alive." Laura works with her clients in developing a creative and functional toolbox to help them approach life. The goal is for her clients to thrive through the moments of joy, the in-between, and yes… even in moments of sadness. Laura believes in her clients, and offers to be a fellow traveler with them on a path towards mental health recovery, shame repair, and a rediscovery of personal zest.